L Shaped Dormer Loft Conversion Horsham
Location: Horsham
Loft Conversion Cost: Approx £45,000
"We've gained so much more space from our loft conversion in Horsham and the value of our property has increased nicely!"
The Scott family from Horsham, West Sussex were desperately in need of more space. With their children getting older, the box third bedroom was becoming a struggle, it was just too small. They really liked the location of their Victorian property close to Horsham town centre and the train station and didn't want to move. Instead they opted to convert their loft space.
Reece, aged 7 was currently, occupying the very small box bedroom, the newly converted space would allow him to move into his sister's much larger bedroom. With Olivia, aged 9 moving into mum and dad's current bedroom. This would allow mum and dad to move up into a newly converted master bedroom with en suite. All the family were set to benefit from the new space.
Designer, Nyk Lawson visited the Scott's, listened to their needs and carried out a feasibility survey. Following discussions it was agreed that an L-shaped dormer would be most suitable for their needs. The new space would provide significant extra space to include, master bedroom with en suite and a further new guest bedroom.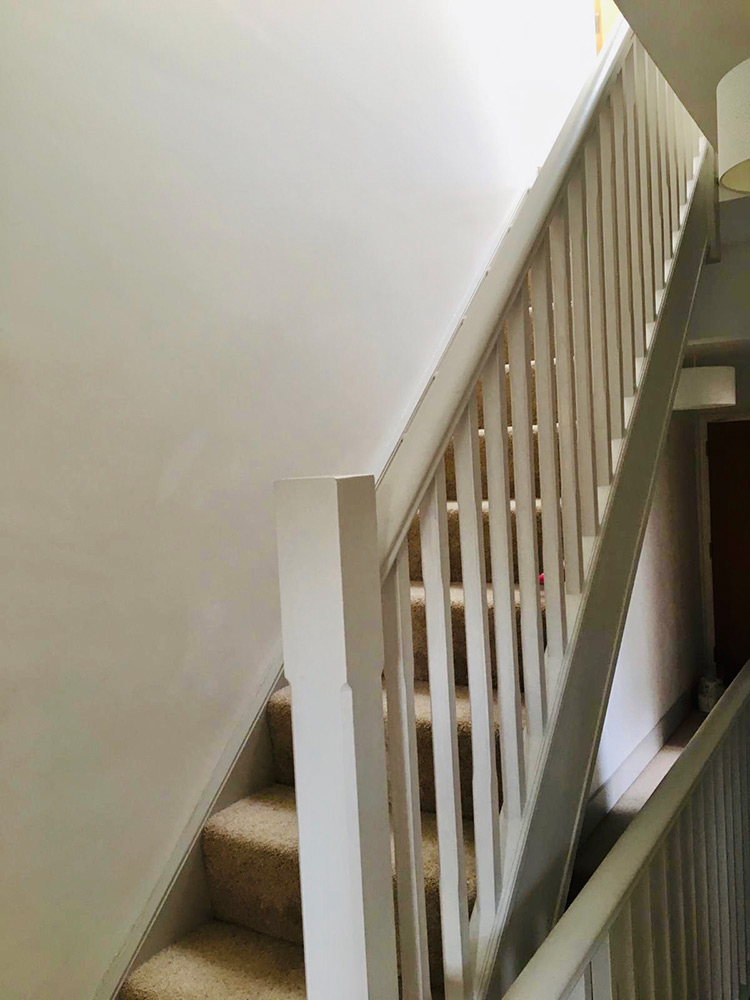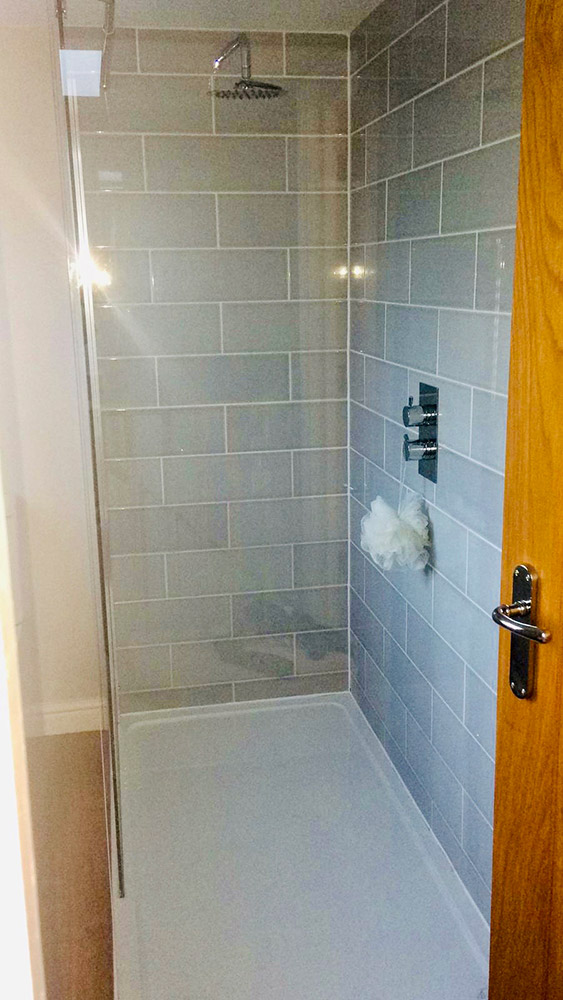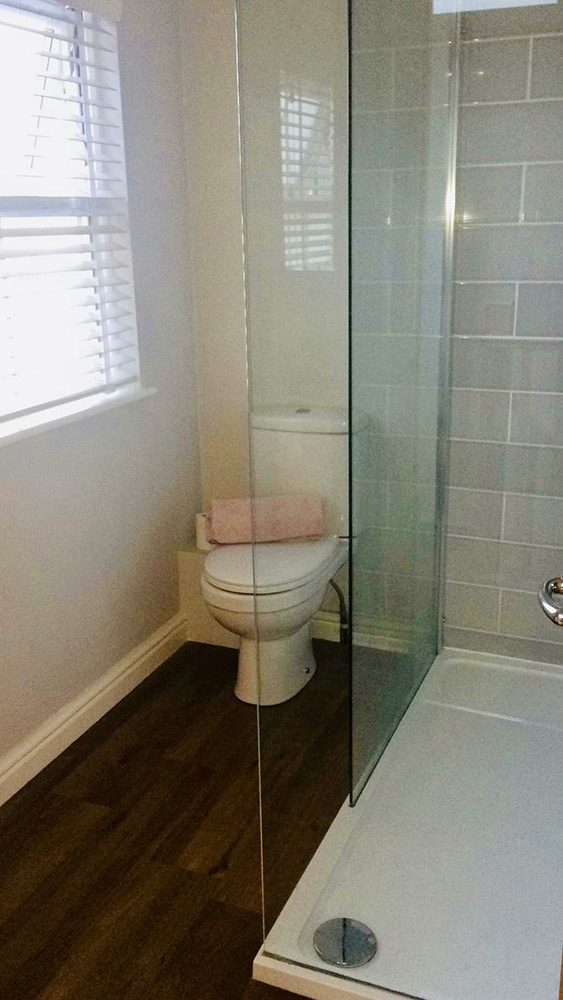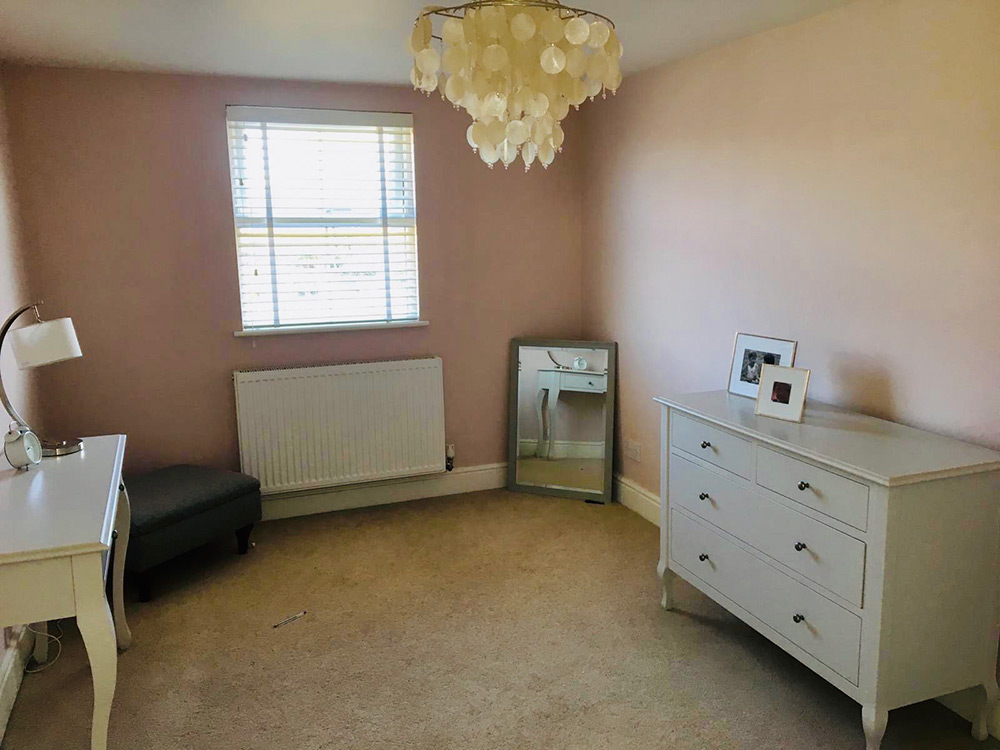 "We'd seen Lawsons Lofts banners up on properties in the local area and knew they were loft specialists. We felt comfortable after talking our plans through with Nyk, that they were the company to go for."
The conversion took 6 weeks to complete, transforming the Victorian property with amazing new space. Reece, Olivia and mum and dad all moved into new bedrooms. The new guest bedroom, would be used as an open plan dressing room with large wardrobe space. Mr Scott who regularly works from home as a journalist was able to create a new work space from the old box bedroom, ideal as a small study.
"The Lawsons team were very accessible in terms of communication and any issues that we experienced were solved promptly. They were reliable too. They started on time and all the staff were friendly and professional" We have already recommended Lawsons Lofts, our next-door neighbour used them after ours was completed and we had no qualms about recommending them!"
Testimonial
"Lawsons Lofts were good value, reliable and conscientious in terms of getting the conversion done – and it was not without its teething problems in a Victorian property that tried to fight back! Experienced, professional and happy to communicate on any questions we had."
Mr and Mrs Scott, Horsham
If you are considering a loft conversion in the Sussex, Surrey and Kent area, look no further than the specialists at Lawsons Lofts. For your free no obligation feasibility survey and quotation, contact us today on 01293 265888 or email hello@lawsonslofts.co.uk
"We've already had about 4 people come and look at the loft and then go on to use you!"
"Amazing job. Life changing for my children. Can't thank you enough. Plus – so tidy!"
"We would, and have, recommended Lawsons Lofts to neighbours and friends with the utmost confidence."