Loft Conversion Haywards Heath
Hip to Gable Dormer Loft Conversion Haywards Heath
Location: Haywards Heath
Loft Conversion Cost: Approx £50,000
"We were running out of space for the boys to play happily and we didn't have any office space, we're both freelancers so needed somewhere for the paperwork. Not to mention getting fed up of fighting for the bathroom!"
…sound familiar?
With two boys, aged 9 and 8 outgrowing their bedrooms and the family bathroom not fulfilling the families needs, it was decision time – move house or extend into the loft? The client loved the house, loved the neighbours and loved the location. The buying and selling cost just to leave the family home was calculated at £25,000. The cost uplift for a new 4 bedroom home to suit their growing needs approx £125,000.
"One evening over dinner a friend of a friend described to us her amazing new loft – that's where the recommendation came from. She was delighted with the space, and highly recommended Lawsons Lofts, as every workman along the way had been polite and hard-working, and the quality was second to none".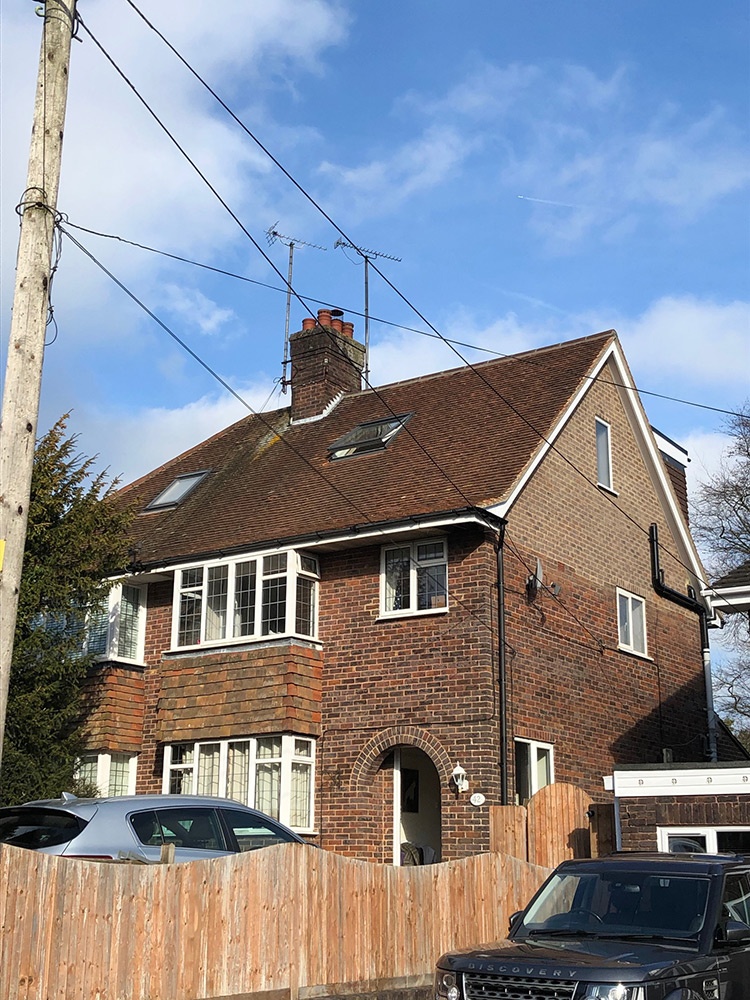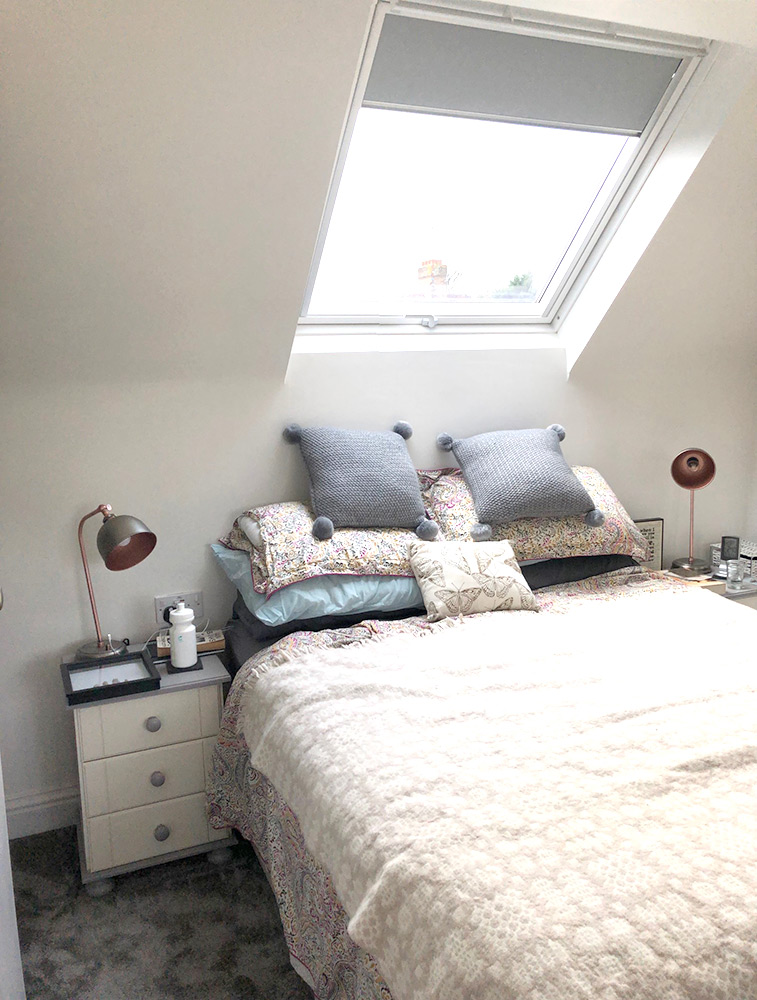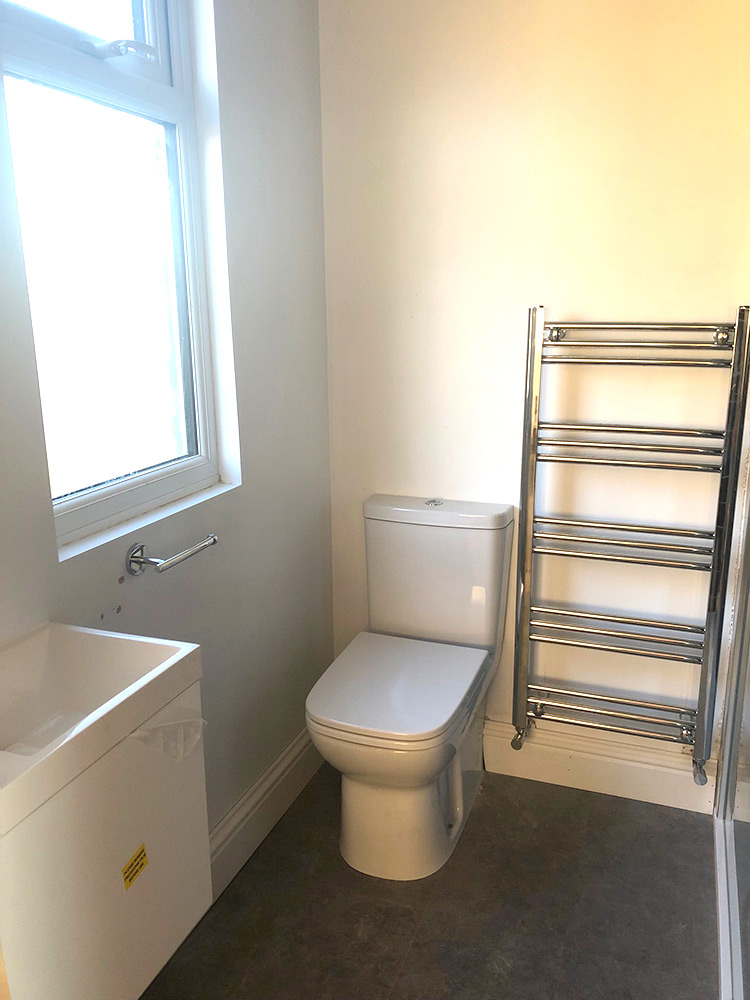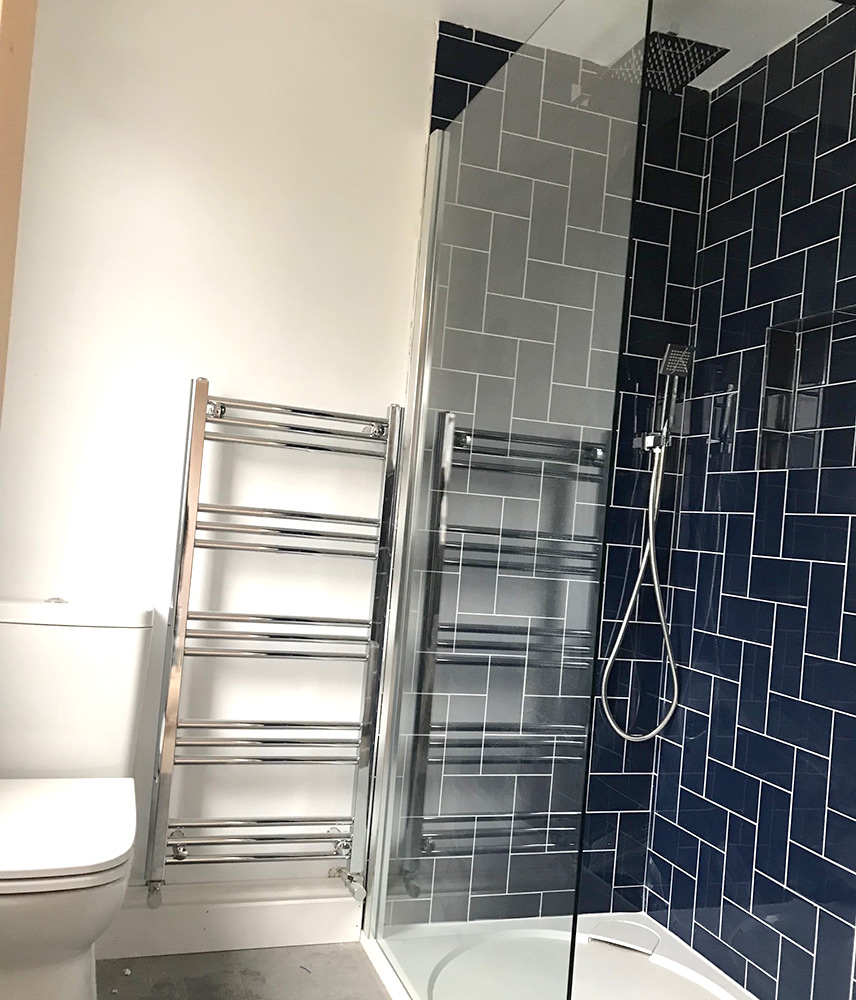 After an initial consultation with Nyk, the Lawsons Lofts design team provided a selection of layouts and room choices. The client decided they would like to maximise the loft space with a master bedroom and en suite. This would allow both children to move to larger, double bedrooms and the existing box bedroom transformed into a study, ideal for the professional couple.
It was decided to go for a hip to gable construction with a dormer to the rear. The stairs designed to flow over the existing staircase, meaning no loss of space from any other rooms.
The end result a stunning master bedroom with en suite, plus a wonderful new wardrobe space!
No planning was necessary as it did not exceed its cubic capacity, therefore built under permitted development. The job fully completed within 8 weeks, with minimum disruption.
Testimonial
"Every step of the way was carried out by accomplished and considerate workmen, from the builders to the plasterer to the plumber to the chippy. The end result is more than we had ever hoped for, especially as we managed to get the maximum head room for the pitch of our roof, so even my 6'3 husband is very comfortable up there! The loft space has transformed our house. We now have almost our own flat at the top of the stairs (complete with en suite, sofa, telly and coffee machine!), while the boys have a big double room each, and the box room is an excellent study. All in all, the whole project took eight weeks, from taking the roof off to laying the carpets. We highly recommend Lawsons Lofts.- if you're looking for excellent quality building work, with a family feel (Nyk was in touch with us every step of the way), and for a reasonable price, doing a loft conversion with Lawsons Lofts is the best way to go!"
Mr and Mrs Smith – Haywards Heath
If you are considering a loft conversion in the Sussex, Surrey and Kent area, look no further than the specialists at Lawsons Lofts. For your free no obligation feasibility survey and quotation, contact us today on 01293 265888 or email hello@lawsonslofts.co.uk
"We've already had about 4 people come and look at the loft and then go on to use you!"
"Amazing job. Life changing for my children. Can't thank you enough. Plus – so tidy!"
"We would, and have, recommended Lawsons Lofts to neighbours and friends with the utmost confidence."